The new version of Annex 1 of the European GMPs relating to the production of sterile and injectable drugs is largely based on a good mastery of Quality risk management based on the application of ICH Q9 concepts. Axys Network consultants assist you in the implementation of risk management tools throughout the life cycle of your products from the design of a new process or a new production line to the critical investigations inherent in aseptic processes (ie recurrence of non-compliant environmental results, sterility test or non-compliant media fill, etc.) and support you so that you are always ready to successfully pass your next regulatory inspection.




New Line or New Process


​
The risk analysis of a new production process or a new manufacturing line must allow:
an exhaustive review of the manufacturing process or line and the identification of the risks inherent in sterility insurance
identify the critical monitoring parameters and determine the appropriate specifications
to argue and prioritize validation / qualification efforts according to the risks identified
to prepare operational procedures for controlling and monitoring risks
to train staff in particular on the risks identified and their means of control
Risk analysis methodology to be implemented
Creation of Risk Register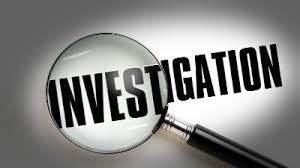 Support for Investigations
Axys Network supports you during critical investigations in the event of a major risk on the sterility assurance of your products / production processes. The audit of the potential causes of non-compliance can result in the review of your risk analyzes or even the repetition of a risk analysis to better identify the root cause of the non-conformities.
Axys Network supports you in the writing of investigation reports and the search for robust CAPA to make your aseptic processes more reliable and prepare for your future regulatory inspections
Whether as part of a new project, crisis management or compliance with GMP, Axys Network supports you to:
leading on-site working groups to carry out a detailed process mapping of a workshop, one or more production lines and to identify all risks in terms of sterility insurance

build the risk matrix and associated CAPA
develop your contamination control strategy in line with the requirements of Annex 1 of the European GMP
Justifications for environmental control plans
Axys Network brings you its expertise for risk analysis to justify the development or strengthening of an environmental control program for a (new) classified production area or (new) manufacturing line and supports you in establishing your environmental control program

Take advantage of experienced experts and benefit from their experience